Augsburg and Munich meet in Amman
Old and new acquaintances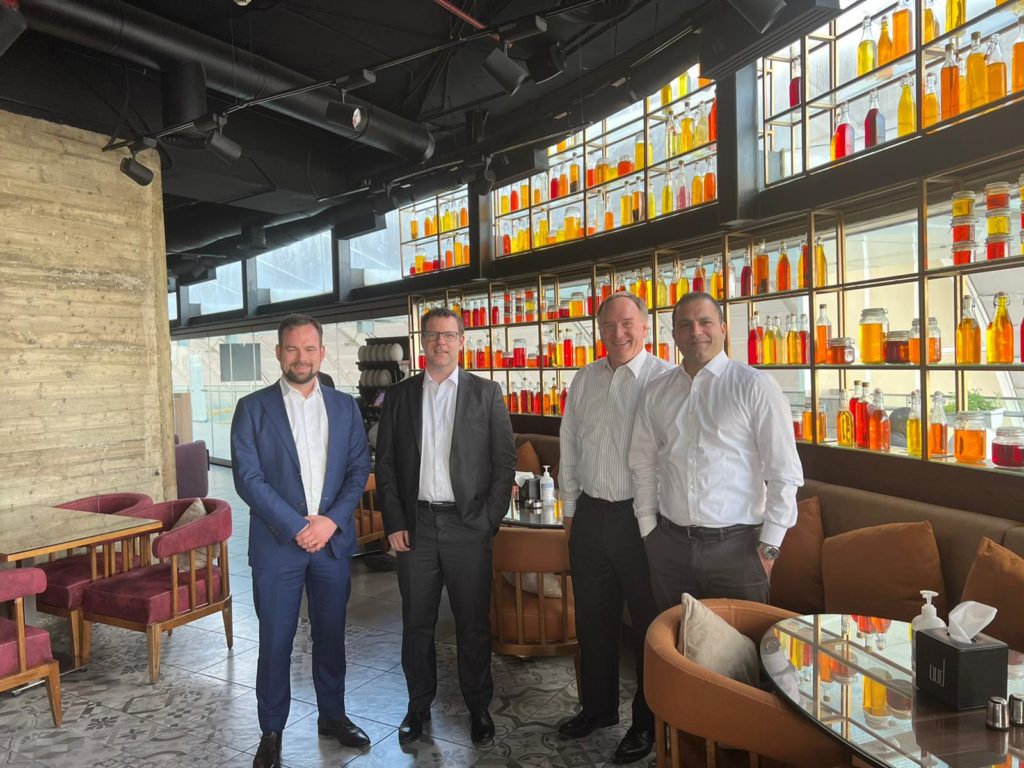 Rockware CEOs Sebastian Stein and Oliver Gebert met with Ultimus CEO Karl Freiheit and CRM Johnny Barakat in Amman after both companies had an appointment with Jordan's Minister of Investment, Her Excellency Kholoud Saqqaf.
We introduced our new partners to the Dean, Dr. Nidal Alshwawreh, and the Associate Dean, Dr. Ala Khalifeh of the DI-Tech Faculty of the German-Jordanian University. New ideas and plans quickly emerged. We are excited to see where this new project will take us.
While in Jordan, we were also guests at this year's MENA ICT Forum at the Dead Sea.
Some impressions of the trip